About Remote Area Trekking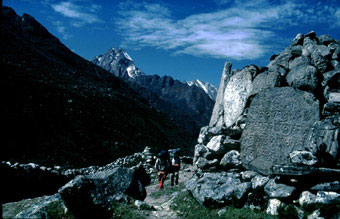 Trekking in Nepal is one of the ways of experiencing the natural beauty, rich cultural heritage and the spirit of adventure. Remote area Trekking of Nepal see relatively few trekkers, making your experience more unique and unspoiled, introducing our adventurous trekkers the opportunity to explore and discover secluded and non tourist areas with us. With sustainable eco trekking you are helping support these poor areas while gaining an incredibly special experience of the real Nepal. These particular trekking routes provide different landscapes capturing the raw beauty of Nepal. The majestic Himalayan ranges in different remote area consist of cultural diversities and natural scenery with high altitude romantic glacier lakes and fascinating flora and fauna, all features of remote regions, have made it one of the most well liked places of Nepal. Remote area Trekking of Nepal providing a great chance to experience remoteness, spectacular mountain scenery, diverse flora and fauna and rich local culture, quite different to those found further west.
Trekking in Nepal is not simply walking one day after another; it is rather a gradual way of experiencing of Nepal's diversity in tern of geography, people, religion and a wide range of culture. We are always looking for exciting new area, let us know about your aspirations we will seek to find a totally new trekking route if you require. Manaslu region, Kanchenjunga region, Dhaulagiri region, Dolpo region and many other regions have the unique an opportunity to experience a reasonably "untouched" region of Nepal. Remote area Trekking have no facilities hotels or lodges, so groups must be fully self-sufficient, only camping treks (tented camp) are possible in this region.